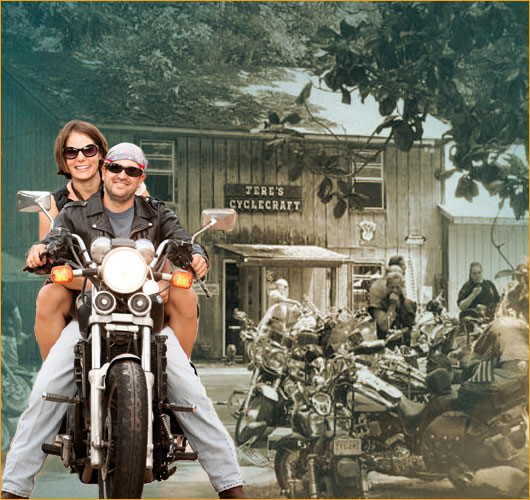 The Motorcycle Stretch Spot

Jere's Cyclecraft provides the "Motorcycle Stretch Spot" for the enjoyment of motorcyclists when they are riding in our area and want to take a break, stop and chat or meet up with friends. It is located in the wooded area beside the driveway into Jere's-all motorcycles are welcome.
Please stop by and enjoy our hospitality.
Picnic table
Well maintained portable restroom with hand sanitizer
Cold water during hot weather on weekends when we are closed
Always available 24/7/365
1976 Martin Mill Road
Moreland, GA 30259

1976 Martin Mill Road
Moreland, Georgia 30259-2534
(770) 253-3686
We specialize in custom Harley-Davidson® motorcycle building and engine repair.
Stop by and have a look around at what we have to offer in parts and repairs.
Copyright© 2012 Jere's Cyclecraft. All rights reserved.
Website design by 11 Fingers.